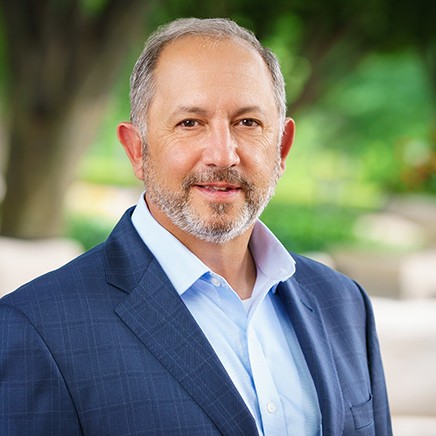 [September 20, 2022]—Frederick, Md. Edgewater Federal Solutions, Inc. ("Edgewater"), a leader in enterprise IT, cybersecurity, systems engineering, and data science and analytics for U.S. Government customers including the Department of Energy and National Institutes of Health, announced today that Tom Ferrando has joined the company as Executive Chair of its Board of Directors.
Ferrando is known for his exceptional leadership in the Federal market and his expertise in helping government contractors scale. He has founded and led multiple companies through and beyond the small business stage, growing startups into large companies valued in the hundreds of millions, including securing private investment, negotiating divestments, and creating successful spinoffs.
"I am honored to serve on Edgewater's Board of Directors," said Ferrando. "Edgewater is an excellent company doing great work for its customers, fosters a great culture for employees, and through its innovative full-lifecycle IT solutions, I believe the company is well-positioned to deliver its mission. I look forward to assisting the team with strategic corporate and business development activities."
Ferrando brings to the role more than three decades of experience in government contracting. Most recently, he served as CEO of Salient CRGT, a world-class professional technology services company providing solutions to the federal government. In this role, he led nearly 2,000 employees who provided critical mission support to health, civilian, defense, and national security agencies.
"We are very excited to announce the appointment of Tom to our Board of Directors," Edgewater's CEO Dave Yockman commented. "The expertise that Tom has amassed through senior leadership roles in the government services sector will prove to be a tremendous asset to our company, our team and our customers." 
Ferrando currently serves as Chairman of the Board for PM Consulting Group, a member of the Board of Directors for GovCIO and CherryRoad Technologies, a government and commercial technology services firm he led for eight years, and advisory board member of the Nakupuna Companies. He also serves his alma mater, Seton Hall University, as a member of the advisory board for its Buccino Center Leadership Council.
About Edgewater Federal Solutions, Inc.
Edgewater Federal Solutions, Inc. was founded in 2002 and has a long-standing record of excellence in supporting its federal customers. Edgewater assists over 30 federal and commercial customers with their IT, cybersecurity, and professional service needs. Its services include enterprise IT, information assurance and cybersecurity, business process optimization, systems engineering and development, program management, data science and analytics, and professional services. Edgewater is a repeat awardee of the Washington Post Top Workplaces and a 4-time honoree as an Inc. 5000 Fastest Growing Company. Edgewater holds CMMI and ISO certifications, and its motto of "Our People… Your Edge" signifies the value and importance that the company holds for its employees. Visit www.EdgewaterIT.com for more information.
Media Contact
Ellen Buchanan
301-327-0745