From Our CEO
Welcome to Edgewater Federal Solutions! We hope you find our site helpful in getting to know Edgewater and the high caliber professional services and solutions we provide. Backed by many years of experience, our team specializes in combining a forward-thinking vision and cutting-edge technology to build and improve IT solutions. Edgewater's unique advantage lies in striking the balance between big ideas and the technical ability to bring them to life.
We provide "an edge" for our clients by employing only the finest and most talented individuals with their own unique "edge" based on outstanding experience, education, training, and skills. Edgewater offers an excellent compensation package and a positive, growth-oriented corporate culture. This provides the opportunity for our employees to rise and meet every challenge, exceed client expectations, and maybe even their own.
At Edgewater, it is one of our core values to pursue excellence in everything we do. Over the years, we have always put maximum effort into matching the right talent and experience with each client's specific challenges and needs, thereby providing the best solutions possible... solutions that result in highly satisfied clients, as well as success for Edgewater and our people.
I look forward to getting to know your mission and how Edgewater Federal Solutions can bring "our edge" to you.
Lorelie Yockman
Chief Executive Officer
Edgewater Federal Solutions, Inc.
---
Edgewater's Management Team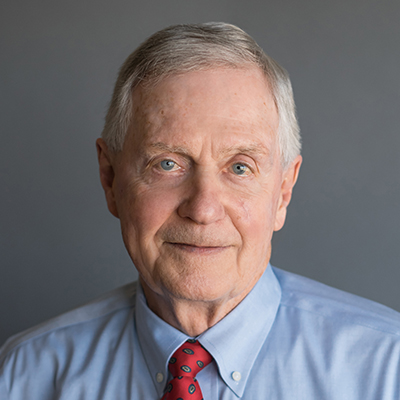 Richard Yockman
Founder & Chairman, Board of Directors
In 2002, Richard Yockman founded Edgewater Federal Solutions, Inc. as a one-person company. Since then, the company has grown significantly (and carefully) in serving many federal government clients. As Chairman of Edgewater Federal Solutions' Board of Directors, he guides overall strategic planning activities. His deep commitment to Edgewater's employees and the high standard of service provided is reflected in the company's motto, "Our People… Your Edge." During his more than 40 years of experience in federal government contracting and service, Richard served as the Chief Information Officer (CIO) for the Department of Energy's Office of Science. Richard holds a master's degree in operations research and a bachelor's degree in business. A Pittsburgh native, his formal education is backed by a strong work ethic learned from friends and family working at Edgewater Steel Company. When asked what he had hoped to accomplish when starting Edgewater, Richard replies, "The same thing Edgewater Steel was back in the day… a good place for friends and family to work and to be proud to say I work at Edgewater." Although Richard claims to treat working at Edgewater as his main hobby, his "other" hobbies include keeping his six grandchildren in line with his constant joking and spending as much time as possible at his home in Bethany Beach, Delaware.
---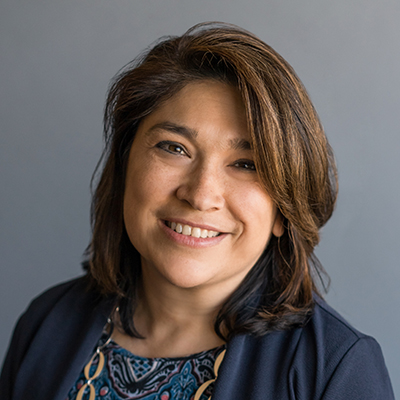 Lorelie Yockman
Chief Executive Officer
Lorelie Yockman is the Chief Executive Officer of Edgewater Federal Solutions. Since 2004, she has helped build a financially strong, ISO- certified, and CMMI-certified company that delivers cutting-edge information technology capabilities. She believes in building strong relationships and personalized service for customers. She strives to develop a firm that fosters a culture grounded in collaboration, excellence, individual growth and respect for the contributions of every team member. Prior to joining Edgewater, she worked in federal and state government environments for over 20 years. Her experience includes managing multiple government contracts ranging in size from $1 million to over $20 million. Lorelie holds a bachelor's degree from Messiah College and a Federal CIO Certificate from Carnegie Mellon University.
---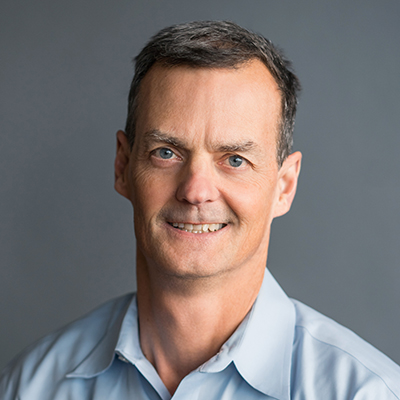 Dave Yockman
President
Dave Yockman, Edgewater Federal Solutions' President, executes the company's strategic vision and goals. He ensures delivery of superior solutions and services to each customer. Dave fosters a best-in-class work environment and culture for Edgewater. Since joining the company in 2004, he has guided Edgewater's growth from a one-person start-up his father founded to a highly regarded company approaching 200 employees and recognized as a Washington Post Top Workplace for the last two years. As an executive and principal owner, Dave led Edgewater in becoming ISO 9001, 27001, and 20000-1, certified, CMMI Level 3 DEV/SVC appraised, and FedRAMP 3PAO accredited (and in instituting the corresponding Edgewater processes). Dave has over 25 years of experience leading and managing large complex organizations in both government and industry. As a federal project manager for nearly 10 years, he managed several technically complex $100 million engineering projects for the Department of Energy. He holds a bachelor's degree in chemical engineering from Virginia Polytechnic Institute and State University (Virginia Tech) and a master's degree in engineering from the University of Maryland. In his time away from Edgewater, Dave can be found running around his neighborhood (or in local events) to stay fit, brewing beer, traveling or fixing the family cars.
---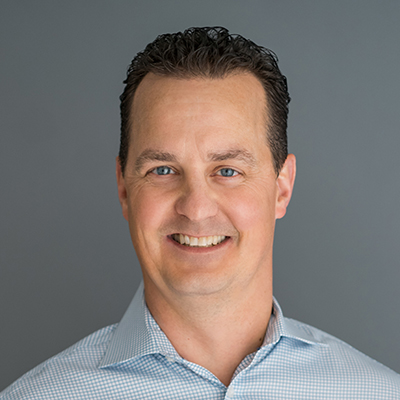 Matt Yockman
Chief Technology Officer
Matt Yockman is the Chief Technology Officer at Edgewater Federal Solutions. He evaluates and tests new technologies and brings them into the company's strategic decision-making process. Matt consults with Edgewater's employees and clients on emerging technologies as well as information technology trends and best practices to help align them with meeting client mission goals. In this role, Matt guides the company's strategic information technology planning efforts. Before joining Edgewater in 2005, Matt worked at DIGEX, Inc., an early provider of Internet services credited with creating the "managed hosting" business. While at DIGEX, Matt was instrumental in working with management to build, support, and lead strategic account teams that supported large Fortune 500 companies in meeting their hosting needs. In the late 1990s, Matt served as an IT technician learning and absorbing as much about the fast-paced growing IT market while working for multiple small contracting companies in support of the Department of Energy. Outside of the office, Matt enjoys playing soccer, going off-roading in his Jeep (or just riding with the top down and the doors off), playing and learning about new technologies, and thinking about the next big idea that could solve a worldwide problem.
---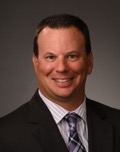 Shaun Poulton
Chief Operating Officer
Shaun Poulton joins Edgewater as its new Chief Operating Officer working in the corporate office in Frederick, MD. Shaun is an experienced technology andbusiness leader who has built and led IT Services organizations that deliver enterprise business and technology solutions to global organizations in a varietyof industries. At Edgewater, Shaun will be responsible for Client Services and Business Development activities.In addition to providing leadership within IT Services companies, Shaun has served as Chief Information Officer in a behavioral healthcare company and as a Chief Technology Officerand then Chief Operating Officer at a higher-education software company. In these roles Shaun has led software development, implementation, support and IT operations teams.Shaun holds patents for his work on cloud-based and mission-critical software products. An experienced consultant and Executive IT advisor, he's also delivered a range of cloud and other technology solutions to prominent commercial organizations, including Black & Decker, Johns Hopkins University, Merck, Legg Mason, International Game Technologies, AmerisourceBergen and the World Wildlife Fund as well as federal and state government. Also of interest is that Shaun developed one of the country's first public websites while working for the Department of Commerce's National Marine Fisheries Service in the early 90's.An avid sports fan, Shaun cheers on his hometown teams – the Orioles, Ravens and University of Maryland Terrapins. Shaun is married and he and his wife Sarah have 3 children. Shaun coaches his son's football team and tries to find time to work on his golf game. He is also involved off the field, serving on the boards for the football program and the high school's athletic boosters club.
---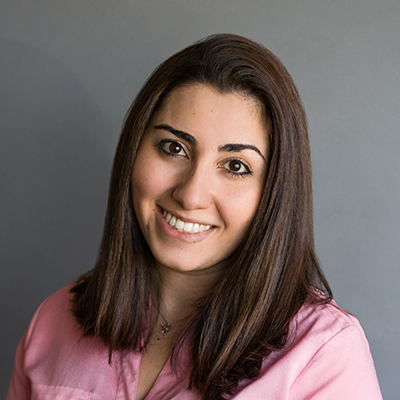 Lusine Veloso
Controller
Lusine Veloso is an accounting professional and Edgewater Federal Solutions' Controller. Lusine has been with the company since 2017 and handles all financial aspects. She earned a bachelor's degree in accounting and a master's degree in accounting and finance. Currently, Lusine is pursuing her CPA license. Lusine is originally from Armenia, and before entering the government contracting arena with Edgewater, she was a public accountant for nonprofit organizations. She recently became a mom, and shares a home with her husband, small dog and new baby girl. In her free time, Lusine enjoys watching Netflix and spending time with her family.
---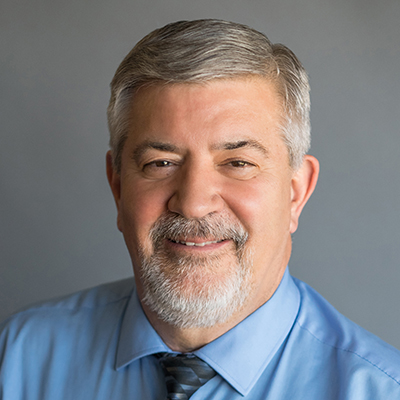 Warren Huffer
Client Services Director
Warren Huffer joined Edgewater Federal Solutions in 2011 and, a year later, took over the role of Client Services Director. He enjoys working with people and loves dealing with Edgewater's clients and staff. Prior to joining the company, Warren had 40 years of service with the federal government that included six years as a member of the federal government's Senior Executive Service as the Department of Energy Chief Financial Officer's Director of Corporate Systems. Warren's experience includes program and project management; enterprise and corporate systems planning budgeting, acquisition, design, development, integration, testing, implementation, operations and maintenance, and staff management; and client and customer satisfaction for information systems and technology programs and projects. Outside the office, Warren likes to golf, hunt, attend church and enjoy any activity with his seven grandchildren.
---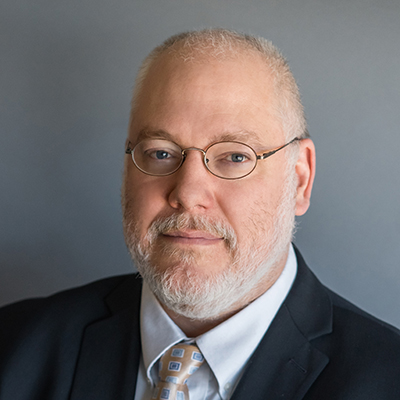 Dave Kalman
Contracts Director
Edgewater Federal Solutions' Contracts Director, Dave Kalman, is a seasoned contracting professional who joined the company in 2018. He is responsible for the documented relationships and contractual health of the company. He maintains the company's General Services Administration (GSA) Federal Supply Schedules and oversees contractual documentation for all open and closed contracts in the company. Dave works to ensure compliance in funding, scope, period and deliverables. He also maintains oversight of government-regulated representations and certifications to include federal registrations. He has over three decades of experience in all facets of the acquisition lifecycle. Dave has been the customer, the contractor, the instructor and the soldier. While on active duty in the U.S. Army, Dave maintained contractual oversight of contractors supporting and restoring national landmarks including the Arlington National Cemetery and the historic Fort Myer (now Joint Base Myer–Henderson Hall). Although Dave has a degree from Eastern Nazarene College and is an honor graduate of the United States Army Chaplain Center and School (A TRADOC Institution of Excellence), he enjoys studying across academic and interdisciplinary lines. Dave has been an active member of the National Contract Management Association for 18 years and is the current Vice President of the Frederick Chapter. Dave's hobbies include reading, studying history, and playing music (he is a classically trained violinist). He has served on the board and finance committees of multiple non-profit organizations.
---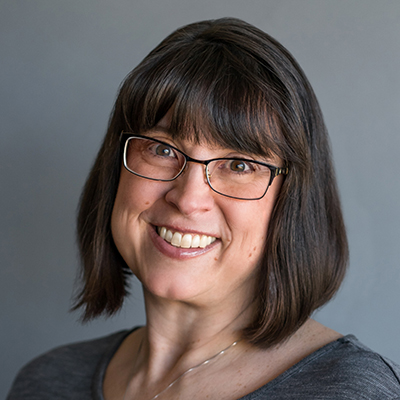 Angie Wagner
Human Resources Director
Angie Wagner is Edgewater Federal Solutions' Human Resources Director. Angie, who joined the company in 2009, enjoys making employees feel welcome at Edgewater by assisting them with any questions they may have. With more than 20 years of experience, Angie has worked in all areas of human resources for both small and large government contractors. She earned a bachelor's degree in Human Resources Management from the University of Maryland, University College and is currently a Society of Human Resources Management Certified Professional (SHRM CP). In her time away from the office, she enjoys spending time with family.
---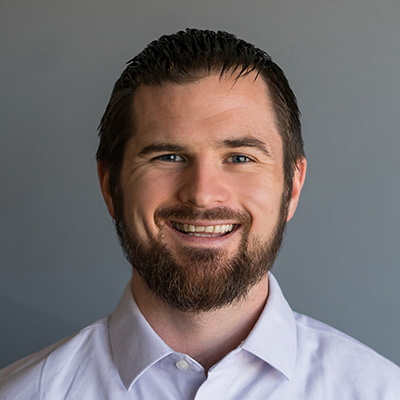 Ben Franich
Business Development Manager
Ben Franich, Business Development Manager, joined Edgewater Federal Solutions in 2015. In this role, he leads all capture, proposal development and tactical planning activities. He also supports Edgewater with recruiting, transition management, marketing and strategic planning. Ben was named as one of Federal Computer Week's 20 Rising Stars of 2018 with an award at the Government Innovation Awards dinner. He holds a Master of Business Administration degree (with a focus in international business) from San Francisco University and a bachelor's degree in psychology with a minor in Spanish from the University of Maryland, College Park. In his free time, Ben enjoys traveling, recreational sports and participating in triathlons.
---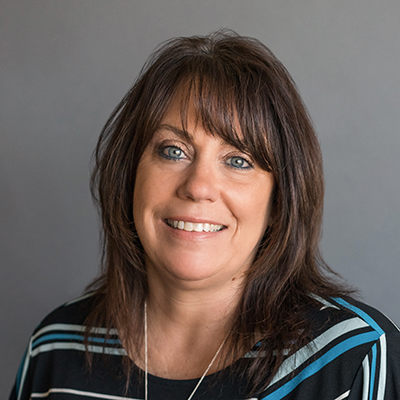 Cherie Wigfield
Corporate Operations Director
Cherie Wigfield is Edgewater Federal Solutions' Corporate Operations Director. Cherie's commitment to excellence is reflected in her belief that you should always give a 110 percent and strive to learn something new every day. Cherie, who joined the company in 2006, brings to Edgewater over 30 years of government and contracting experience in strategic planning, quality assurance, contract administration and management, and business operations. She earned a Master Certificate in Government Agile Contract Management from Villanova University and is currently pursuing a bachelor's degree in organizational and business management from Asbury University. In addition, Cherie is an active member of the National Contract Management Association and is the current President of the Frederick Chapter. In her free time, she enjoys family vacations to Disney theme parks, cooking and being a YaYa (grandkids are the best!).