General Services Administration (GSA) Multiple Award Schedules
The General Services Administration has consolidated GSA schedules into one schedule – The Multiple Award Schedule (MAS). GSA is modernizing federal acquisition by consolidating the former 24 schedules into one single Schedule for products, services, and solutions. Edgewater's services are available under the following awarded contracts and Special Item Numbers (SINs):
GS-35F-0542P – Period of Performance: May 7, 2014 – May 6, 2024
OLM Order-Level Materials (OLM)
54151HACS Highly Adaptive Cybersecurity Services (HACS)
54151S Information Technology Professional Services
47QRAA19D0039 – Period of Performance: January 17, 2019 – January 16, 2024
OLM Order-Level Materials (OLM)
522310 Financial Advising, Loan Servicing and Asset Management Services
541219 Budget and Financial Management Services
541611 Management and Financial Consulting, Acquisition and Grants Management
541990RISK Risk Assessment and Mitigation Services
611430 Professional and Management Development Training

GSA OASIS – One Acquisition Solution for Integrated Services (OASIS) – Small Business (Pool 1)
47QRAD20D1038 – Period of Performance: January 28, 2020 – June 19, 2024
One Acquisition Solution for Integrated Services (OASIS) is a governmentwide acquisition contract administered by the General Services Administration. The OASIS contract is designed to provide agencies with one solution to procure integrated professional services including: management consulting, program management, financial management, engineering and scientific services.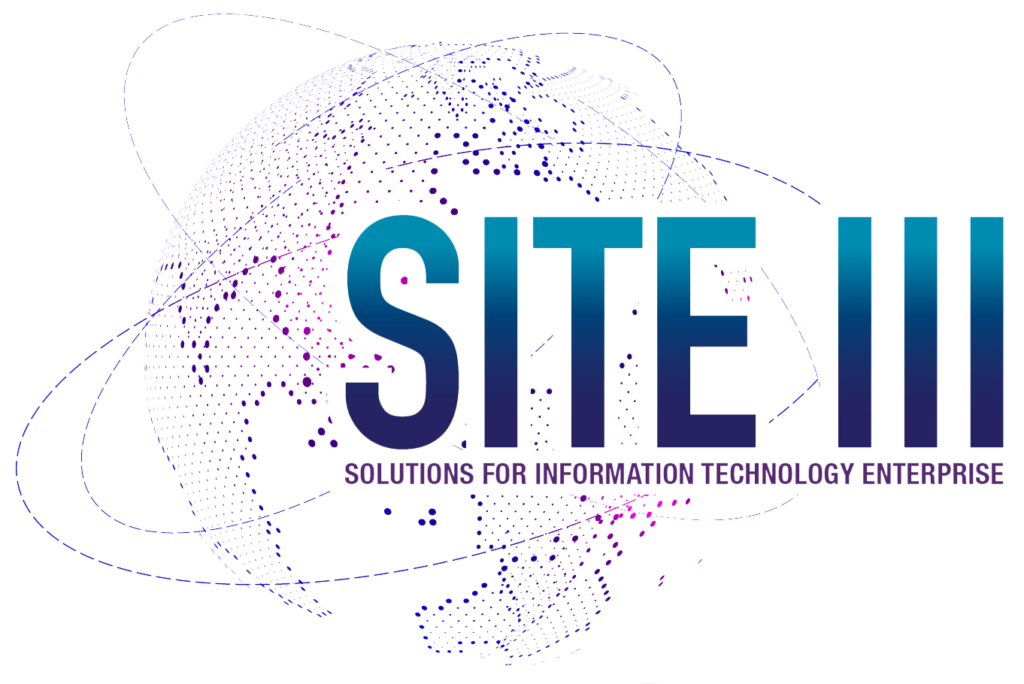 Defense Intelligence Agency Solutions for the Information Technology Enterprise III (DIA SITE III)
HHM402-21-D-0072 – Period of Performance: March 2, 2021 – March 1, 2031
The 10-year SITE III IDIQ provides a centralized and synchronized IT acquisition capability to meet worldwide security requirements and technical support services through system design, development, fielding, and sustainment of global intelligence and Command and Control assets. SITE III facilitates worldwide coverage for integrated IT intelligence requirements and technical support services to the DIA and National Geospatial-Intelligence Agency (NGA).
eFAST (Federal Aviation Administration)
DTFAWA10A-00151 – Period of Performance: October 13, 2009 – September 30, 2024
eFAST is the FAA's preferred acquisition vehicle for fulfilling small business goals. eFAST is a multi-year Master Ordering Agreement program offering a wide array of labor categories with fixed ceiling rates. The vehicle offers multiple contract terms, including Fixed-Price, Cost Reimbursable, Time-and-Materials and Labor Hour. Edgewater was awarded the following Functional Areas under eFAST: Business Administration & Management (BAM), Computer/Information Systems Development (CSD) and Computer Systems Support (CSS). While eFAST is an agency-wide acquisition vehicle, it can also be used by other Federal agencies when in the best interest of the government.
EIA EOP (Department of Energy)
DE-EI0002954 – Period of Performance: September 27, 2016 – September 26, 2021
The Department of Energy, Energy Information Administration (EIA) Omnibus Procurement 4 (EOP IV) is a five-year $285 million IDIQ contract. The scope of this contract covers a wide spectrum of services including Program Management, Survey Operations, Energy Analysis and Modeling, Information Technology, Product/Service Development, Production and Marketing, and Organizational Support.
NNSA (Department of Energy)
DE-NAOOO2611 – Period of Performance: April 5, 2015 – July 31, 2021
The Department of Energy, National Nuclear Security Administration (NNSA) Consolidated IT Infrastructure and Cyber Support Services BPA is a five-year contract with an estimated value of $250 million. The scope of this contract involves IT and Cyber Security Services for NNSA.
NRC GLINDA (Nuclear Regulatory Commission)
NRC-HQ-10-17-A-0008 – Period of Performance: June 6, 2017 – September 29, 2022
The Nuclear Regulatory Commission (NRC) Global Infrastructure and Development Acquisition (GLINDA) is a six-year $679 million Blanket Purchase Agreement contract. The scope of this contract covers a wide range of IT infrastructure, cyber security and application operations, maintenance, and modernization services.
DOE Y-12/Pantex BOA (Department of Energy)
DE-NA0001942 (Agreement 4100001081) – Period of Performance: April 22, 2019 – April 21, 2024
The Y-12/Pantex Basic Ordering Agreement allows Edgewater to perform Cybersecurity and IT Infrastructure work at the Y-12 National Security Complex in Oak Ridge, Tennessee and the Pantex Plant in Amarillo, TX. Consolidated Nuclear Security LLC (CNS) is the Management & Operating (M&O) contractor for both the Y-12 and the Pantex sites that made the award. The Edgewater team will provide a broad range of IT tasks including: Penetration Testing, Cyber Engineering and System Design, Policy Support, Hypervisor Design, Storage Design, Cloud and Compute Design, and Database Configuration and Optimization. Additionally, the Basic Ordering Agreement (BOA) includes general services tasks such as Business Analyst Projects, Audits, Assessments, and Compliance Activities.
DOE PSGSS – Policy, Strategy, and Governance Support Services (Department of Energy)
89303018AIM000002 – Period of Performance: July 1, 2018 – June 5, 2023
The Enterprise Data Collection, Validation, Analytics, and Reporting Office is part of The Department of Energy Chief Information Officer (OCIO) office and manages a large part of the DOE data collection responsibilities. The PSGSS contract focuses on support services such as enterprise data collection process and continuous improvement. Edgewater supports Evoke Research and Consulting, LLC as the prime contractor under the PSGSS program.