Period of Performance: May 7, 2014 through May 6th, 2019
Under this General Services Administration (GSA) Federal Supply Service (FSS) contract, Edgewater Federal Solutions offers a wide range of Information Management and Technology Services. Available to authorized federal, state and local government agencies interested in leveraging an expedited procurement capability, this contract has been fully negotiated to comply with all procurement regulations. Edgewater can offer agencies customized services and solutions that span the entire IT Lifecycle. Our services are offered under the following GSA Special Item Numbers (SINs):
132-51: Information Technology (IT) Professional Services
132-45A: Penetration Testing
132-45B: Incident Response
132-45C: Cyber Hunt
132-45D: Risk and Vulnerability Assessment
Obtaining Edgewater's professional services and solutions is easy using the GSA Schedule 70. To order under this contract, you may use written orders, task orders, EDI orders, blanket purchase agreements or individual purchase orders.
---

]

Period of Performance: February 3, 2009 through February 2, 2019

Alliant Small Business, GSA's premier small business set-aside GWAC, provides flexible access to customized IT solutions from a large, diverse pool of industry partners. With a $15 billion program ceiling and a five-year base period with one five-year option, Alliant Small Business allows for long-term planning of large-scale program requirements, while strengthening opportunities for small businesses.
Government-wide Acquisition Contract (GWAC)
Competitive, multiple award
Indefinite delivery, indefinite quantity (IDIQ)
---

Period of Performance: February 24, 2014 through February 23, 2024
One Acquisition Solution for Integrated Services (OASIS) is a government-wide acquisition contract administered by the General Services Administration. The OASIS contract is designed to provide agencies with one solution to procure integrated professional services including: management consulting, program management, financial management, engineering and scientific services.
Multiple Award, Indefinite Delivery, Indefinite Quantity (MA-IDIQ)
Period of Performance: 5 Years with One 5-year Extension Option
Contract Access Fee: .75% | Ceiling: None
---

Federal Aviation Administration's (FAA's) Electronic FAA Accelerated and Simplified Tasks (eFAST) - Contract Number DTFAWA10A-00151
Period of Performance: October 13, 2009 through September 30, 2019
eFAST is the FAA's preferred acquisition vehicle for fulfilling small business goals. eFAST is a multi-year Master Ordering Agreement program offering a wide array of labor categories with fixed ceiling rates. The vehicle offers multiple contract terms, including Fixed-Price, Cost Reimbursable, Time-and-Materials and Labor Hour.
Edgewater was awarded the following Functional Areas under eFAST: Business Administration & Management (BAM), Computer/Information Systems Development (CSD) and Computer Systems Support (CSS).
While eFAST is an agency-wide acquisition vehicle, it can also be used by other Federal agencies when in the best interest of the government.
---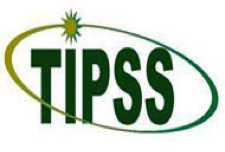 Treasury Information Processing Support Services 4 Small Business - TIPSS-IV
Period of Performance: June 23, 2011 through June 22, 2021
The TIPSS-IV contract provides for procurement of a broad range of IT-related services by the Treasury Department and its bureaus. TIPSS-IV consists of one principal task area — Information Technology Services — which covers information technology development, operations and maintenance, and IT security.
Indefinite-Delivery, Indefinite-Quantity (IDIQ)
Competitive, multiple award contract
---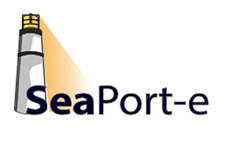 SeaPort-e Contract # N00178-15-D-8153
Period of Performance – April 5, 2015 – April 4, 2019
SeaPort-e is the Navy's electronic platform for acquiring support services in 22 functional areas including Information Technology, Program Management, and Financial Management. The Navy Systems Commands, the Office of Naval Research, the United States Marine Corp, and the Defense Threat Reduction Agency (DTRA) compete their service requirements.
Indefinite-Delivery, Indefinite-Quantity (IDIQ)
Competitive, Multiple Award Contract
---

DOE NNSA Consolidated IT Infrastructure and Cyber Security Support Services BPA
Contract # DE-NAOOO2611
Period of Performance – April 5, 2015 – April 4, 2019
The Department of Energy, National Nuclear Security Administration (NNSA) Consolidated IT Infrastructure and Cyber Support Services BPA is a five-year contract with an estimated value of $250 million. The scope of this contract involves IT and Cyber Security Services for NNSA.
---

DOE EIA EOP IV IDIQ
Contract # DE-EI0002954
Period of Performance: September 27, 2016 – September 26, 2021
The Department of Energy, Energy Information Administration (EIA) Omnibus Procurement 4 (EOP IV) is a five-year $285 million IDIQ contract. The scope of this contract covers a wide spectrum of services including Program Management, Survey Operations, Energy Analysis and Modeling, Information Technology, Product/Service Development, Production and Marketing, and Organizational Support.
---

NRC GLINDA BPA IDIQ
Contract # NRC-HQ-10-17-A-0008
Period of Performance: June 6, 2017 – September 29, 2022
The Nuclear Regulatory Commission (NRC) Global Infrastructure and Development Acquisition (GLINDA) is a six-year $679 million Blanket Purchase Agreement contract. The scope of this contract covers a wide range of IT infrastructure, cyber security and application operations, maintenance, and modernization services.
---
Edgewater Contacts:

Cherie Wigfield, Director of Contracts
301-874-8566, ext. 100
Cherie.Wigfield@edgewaterit.com